DESIGNING YOUR DREAM BATHROOM
Bathroom Design
---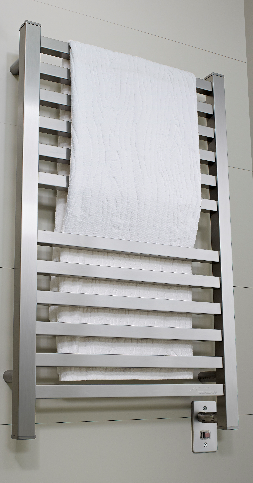 Your own private sanctuary.
Your ideal bathroom might feature loads of deceptively designed storage, for instance. Carefully crafted cabinets, linen closets, and drawers with dividers should be easily organized and match the room's intended aesthetic. The bathroom is a place of both beauty and brawn, so everything should be made to withstand odd temperatures, moisture, and general use.
Once you've got the basics down, consider splurging on fun accessories and accouterments, like towel warmers, makeup mirrors, steam showers, speakers, and radiant heat; these can all elevate an average experience into something awesome and transform a routine trip to the bathroom into a miniature spa visit.
The most unifying design element to any bathroom is the tiling. Often, both the floor and walls require it, and it can do a lot to set the room's tone. Should you evoke a classic opulence with mosaic tile? Exude exuberance with a brightly colored smooth tile? Or conjure a historic element with weathered stone?
CONTACT US
Have any questions about bathroom design, or want to arrange an appointment?
Call us at 201-666-8185 or fill out the form below.